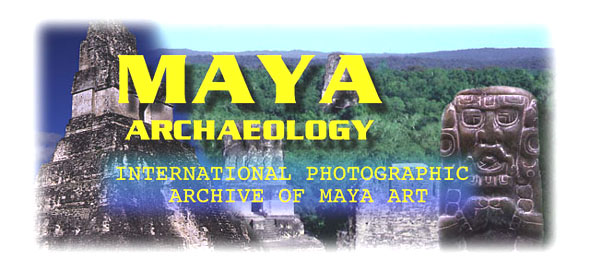 brought to you by Dr. Nicholas Hellmuth, (82k)F.L.A.A.R.,(96.2k) a
Current HomePage
---
The long range goal of this Maya Home Page is to facilitate access to scholarly information about Maya daily life 1000 years ago in Guatemala, Belize, Mexico, and Honduras. We aspire to fulfill this challenge through utilizing the potential of extensive photographic recording of the facts and artifacts of ancient civilizations of pre-Columbian Mesoamerica. As you read these pages we are adding new photographs to update this Web site. We are working to make this Web site a visual experience for you.
---
The rise and fall of Maya civilization offers an intellectual adventure into the world of archaeology. Facts and artifacts from scientific research can be as exciting as your mind allows. The ancient murals, sculptures, and painted vases of the Classic Maya reveal an eye-witness window onto awsome ceremonies and bizarre rituals. Let us prepare you to experience 6th century Tikal, 8th century Palenque, 9th century Chichen Itza, or 12th century Tulum, to witness reality more exotic and exciting than any Hollywood fantasy. Let your intellectual curiosity take you back in time, deep into the rain forests of Central America, to meet the Maya face to face.

Photography equipment (5.4k) used to create this Web Site.

List of credits (46k)(to the many people who joined forces to get this Web site on the Internet) and copyright notice for all the photographs(27k) and illustrations.
---
Be warned this is a graphic rich site and will load slowly on a 28.8 modem. A faster loading version is under construction. Click here (4k)if you have a slow connection.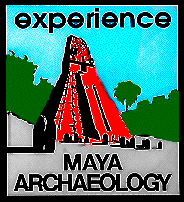 Site updated 11-15-96 (as you can see, this was our original home page)
links added July 7, 1999
index of all internal links for www.maya-art-books
Maya archaeology directory (for www.maya-archaeology.org)
home, wide-format-printers.org
index, wide format printers
home, laser-printer-reviews.org
index, laser-printer-reviews
home, FineArtGicleePrinters.org
index, FineArtGicleePrinters
home, digital-photography.org
index, digital-photography
home, large-format-printers.org
index, large-format-printers
home, flatbed-scanner-review.org
index, flatbed-scanner-review
Home, www.maya-art-books.org index || Contact


















Keyword Search Terms for this site: anthropology, archaeology, architectural history, art history, art, artifacts, arts, Aztec, ball court, ball games, ballgame, Belize, Bonampak, books, Brevard Community College, ceramics, Chichen Itza, Coba, Cocoa, Copan, cultural anthropology, culture, diving, Dr. Nicholas Hellmuth, eco-tourism, ecology, environment, epigraphy, ethnography, etymology, exhibits, F.L.A.A.R., FLAAR, flora and fauna, Foundation for Latin American Archaeology Research, Guatemala, Hasselblad, Hellmuth, hieroglyph, hieroglyphics, history, Honduras, hotels, humanities, jade, Kabah, Labna, lecture, Leica, library, Maya slide show, Maya Symposium, Maya travel Belize, Mayan Epigraphy and Hieroglyphs, Mayan, Mexico, multimedia, Mundo Maya, museums, mythology, Nicholas Hellmuth, Nikon, Olmec art and archaeology, Palenque, photo Archive, photography, potsherds, pottery, pre-Columbian art, pre-Columbian, pre-Hispanic, pre-Hispanic, precolumbian, primitive, publisher, Pyramids, reference, religion, Scuba, sherds, snorkling, society, sociology, sports, temples, Tikal, Tomb of the Jade Jaguar, tour operator, travel, Tulum, Uxmal, vacation, virtual reality, volunteer