Monographs on rubber or that mention rubber trees of Mexico, Belize, Guatemala, Honduras, El Salvador, and Costa Rica
In the past it has not been a tradition to put a bibliography onto a web page (unless it was a formal article). The result is extreme plagarism on most web pages that discuss Mayan topics. FLAAR is gradually working at adding bibliographic references to its material, though we do this primarily on our PDF format, as FLAAR Reports.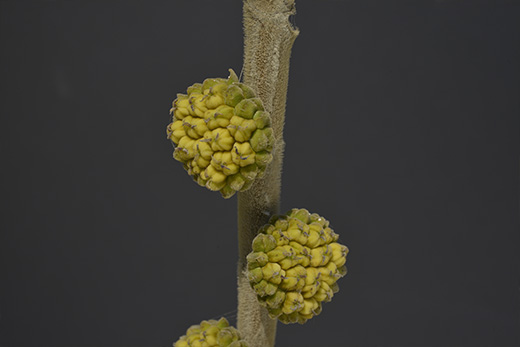 In most cases (ideally, in theory), each web page will have a PDF backing it up. Obviously the expense and staff required result in reality not being the same as what we would wish. Nonetheless, we have dozens of PDFs and the majority of these have bibliographies. For the present web page on rubber there is a PDF in preparation. But since we are working on over 32 plants and dozens of animals in our Mayan ethnobotany and ethnohistory research, it is not realistic to finish each chapter quickly.
AGUIRRE de RIOJAS, Regina and Elfriede DE PÖLL
2007
Trees in the Life of the Maya World. BRIT Press, Botanical Research Institute of Texas.

Has a nice photograph (p. 175) of the trunk of a rubber tree with neat cut paths and equally good photo of rubber tree flowers on page 177. Describes Castilla elastica on pp. 176--177, but adds nothing significantly new. For example, there is no mention of any recipes for making game balls or where to find the trees.
COGGINS, Clemency Chase and John M. LADD
1992
Copal and Rubber Offerings. In Artifacts from the Cenote of Sacrifice, Chichén Itzá, Yucatán, edited by Clemency Chase Coggins, pp. 345-357. Harvard University Press, Cambridge, Massachusetts.
COKELEY, Wayne Cokeley, PAYE, Gabriell DeBear, ROBERTS, Catherine and Dean BIRDSALL
2000
Fruit Dispersal of Castilla elastica in secondary forest and a developed area of the La Selva Biological Preserve, Costa Rica.
The webpage is no longer available.
HOSLER, Dorothy, BURKETT, Sandra and Michael Tarkanian
1988
Prehistoric Polymers: Rubber Processing in Ancient Mesoamerica. Science
Langenheim, J.H.
2003
Plant Resins: Chemistry, Evolution, Ecology and Ethnobotany. Timber Press, Portland Oregon.
MATUDA, E.
1950
A Contribution to Our Knowledge of Wild Flora of Mt. Ovando. Matuda Herbarium, Escuintla, Chiapas, Mexico. Mt. Ovando rises at latitude 15°- 25' N. and ..... Local name: "Palo de Hule".
www.jstor.org/stable/2421892
MATHEWS, Jennifer P.
2009
The Chewing Gum of the Americas, from the ancient Maya to William Wrigley. University of Oklahoma Press, 142 pages.
PALKA, Joel W.
2005
Unconquered Lacandon Maya: Ethnohistory and Archaeology of Indigenous Culture Change. University Press of Florida. 352 pages.
PENNINGTON, T. D. and Jose SARUKHAN
1968
Arboles tropicales de Mexico. Instituto Nacional de Investigaciones Forestales, Mexico, D.F. 523 pages.
Pesman, Michiel Walter
1962
Meet flora Mexicana: an easy way to recognize some of the more frequently met plants of Mexico as seen from the main highways. D. S. King. 278 pages.
POLHAMUS, Loren G.
1961
Rubber: Botany, Production and Utilization. World Crops Books, Leonard Hill, London; Interscience Publishers NY, 449 pages.
STANDLEY, Paul C.
1920
Trees and Shrubs of Mexico. Government Printing Office, Washington, D. C.
STANDLEY, Paul C.
1942
On the Use of Rubber by the Ancient Mexicans. Masterkey 15:123-124.
TARKANIAN, Michael J.
2000
3,500 Years Before Goodyear: Rubber Processing in Ancient Mesoamerica. Unpublished Bachelor's Thesis, Department of Materials Science and Engineering, Massachusetts Institute of Technology, Cambridge, Massachusetts.
TARKANIAN, Michael J.
2003
Prehistoric Polymer Engineering: A Study of Rubber Technology in the Americas. Unpublished Master's thesis, Barker Engineering Library, Massachusetts Institute of Technology, Cambridge, Massachusetts
TARKANIAN, Michael J. and Dorothy HOSLER
2000
La elaboración de hule en Mesoamérica. Arqueología Mexicana, 8(44):54-58.
WEBSTER, C.C. and W. J. BAULKWILL
1995
Rubber. Tropical Agriculture Series, Wiley. 614 pages.
WILDMAN, Sam G., McMULLAN, Albert V. and Rosamond GRIGGS
1943
Isolation of an Active Substance from Calonyction aculeatum Capable of Coagulating Castilla Latex. Science 97, pp: 471-472.
Web sites which discuss rubber trees or substance
http://waynesword.palomar.edu/ecoph13.htm
A helpful introduction to the diverse plants (and plant families) that can produce a rubber-like material.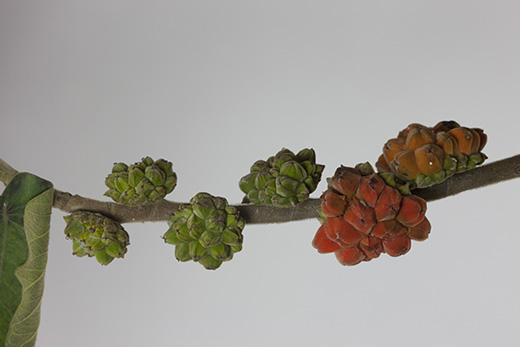 Bibliography: Monographs on ball games of Mexico, Belize, Guatemala, Honduras, and El Salvador
A complete bibliography on the ballgame would be easily 50 pages or more. So I here make no attempt; there are ten separate FLAAR publications on the ballgames.
de BORHEGYI, S. F.
1980
The PreColumbian Ballgames. A Pan Mesoamerican Tradition. Milwaukee Public Museum, Milwaukee.
HELLMUTH, Nicholas
1980
(ten reports on the ballgames of Mesoamerica written during the 1990's; this portion of the bibliography will be added this week).
Some covers of books written by Dr. Nicholas Hellmuth about the ballgames of Mesoamerica.
STERN, T.
1950
The Rubber Ball Games of the Americas, J.J. Augustin, New York.
Pertinent articles that mention rubber ballgames or rubber as incense of Mesoamerica
AGUILAR-MORENO, Manuel
N.D.
Ulama: The Survival of the Pre-Columbian Ballgame. Manuscript in progress, co-edited with Dr. James Brady (expected for publication in 2008-2009).
COGGINS, C. C., and J. M. LADD
1992
Copal and rubber offerings. Memoirs of the Peabody Museum of Archaeological & Ethnology 10:345–357.
CRICE, Prudence M.
1999
Rethinking Classic Lowland Maya Pottery Incense burners. Ancient Mesoamerica 10: 25-50.
TEIJGELER, Rene
2006
Amate: From cloth, manuscript, to painting. (a PDF that you can download).
The fuller bibliography will be in the eventual full final project report in the future.
Since we have so many FLAAR Reports on ballgame iconography on Mayan stelae, murals, vases, plates, ceramics, and hieroglyphic stairways, we have moved all images to a new page.
Updated April 2014.
Initiated January 2009.