Boutique hotels in Antigua Guatemala
There are many ways to define a boutique hotel (especially if you spell it pseudo-French as boutique and not Americanized as botique). I would define a 17 th century Spanish colonial style home as a boutique hotel, especially if it has less than 10 rooms.
Casa Lefebvre, a private house as your boutique hotel in Antigua Guatemala
Realize that, in effect, you are in a friendly home.
A few blocks from the Main Plaza of Antigua Guatemala we found a beautiful colonial-style house, very well maintained and decorated throughout with beautiful gardens. The atmosphere is quite peaceful and the attention is remarkable. It is really a place to rest, is located away from the traffic on the main roads and the profile of the chain hotels.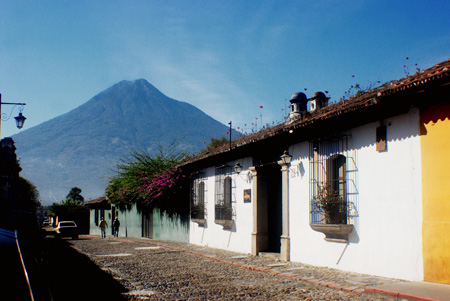 Hotel Casa Lefebvre, Antigua Guatemala.
Convenient location
The hotel is near other attractions and within 5 blocks easy walk of the main plaza.
The hotel has been open only a few months. It is administrated by Gladys Monroy and his son Jorge Palma, who manages the Hotel Casa LeFebvre. Both are very nice and helpful people. The hotel also has Special Rates for groups, students learning Spanish, extended stays, volunteers and medical teams.
The managers of the hotel live on the premises
You are not dealing with employees, you are interacting with a pleasant family who live in the same home that you are being welcomed into.
The hotel has two fireplaces in their rooms, some rooms have private bathrooms, others share them.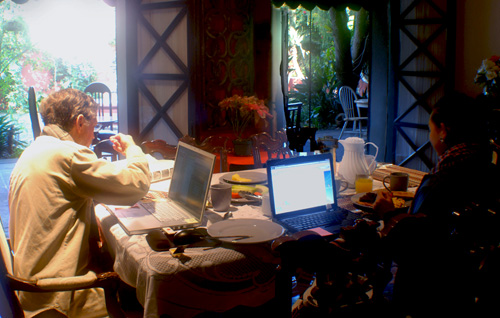 Here: Professor Helmuth and Camilla F Morales, a volunteer to FLAAR with a delicious traditional Guatemalan breakfast. The hotel has wireless internet service in all areas.
Flowers and gardens surround you
Enjoy the photographs taken by Camila Morales (FLAAR Mesoamerica).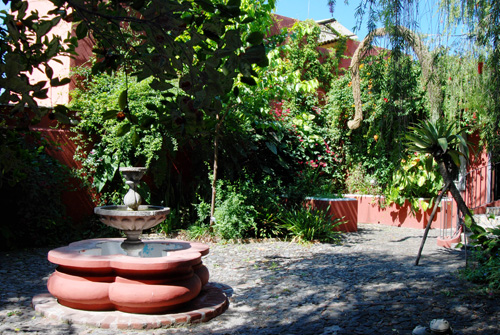 Here: View of one of the gardens. From the terrace there is an impressive view of the city and the surrounding volcanoes.
Address and contact information
Casa Lefebvre
Callejon La Concepcion Casa No. 6
La Antigua Guatemala
(502) 7832 0550, (502) 7832-5346
If dialing from the USA, call
011 502 7832 0550,
011 502 7832-5346
e-mail: [email protected]
First posted January 22, 2010.