Tikal, Temple IV, as seen from the front seat of a Bell Jet Ranger helicopter.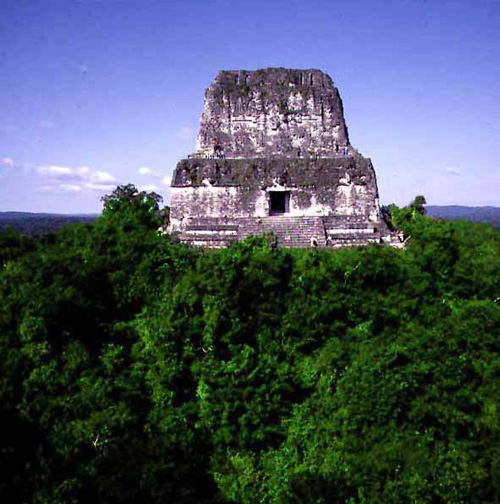 When you take a field trip with Nicholas Hellmuth, you travel in style. No, obviously we do not visit all the Maya sites by jet helicopter, but we do offer private trips for busy executives who may prefer the speed and security of a private aircraft.
When you join a FLAAR field trip to Tikal you get archaeologist Nicholas Hellmuth as your personal guide, so you can look forward to learning more than an average tourist.
Do you like the professional class of photographs in this Maya web site?
Do you notice the difference between the photographs here, and on other web sites? We offer photography instruction, at Tikal, at Copan, in the Popol Vuh Museum, and elsewhere in Mesoamerica.
New page format posted November 16, 2009
page updated April 1, 1998, revised March 23, 1999